SAOLA MIGHT BE VIETNAM'S MASCOT FOR 2021 SEA GAMES, PARA GAMES
21:56 - 16/12/2020
The General Department of Sports and Physical Training has suggested making the saola the mascot of the 2021 SEA Games and ASEAN Para Games.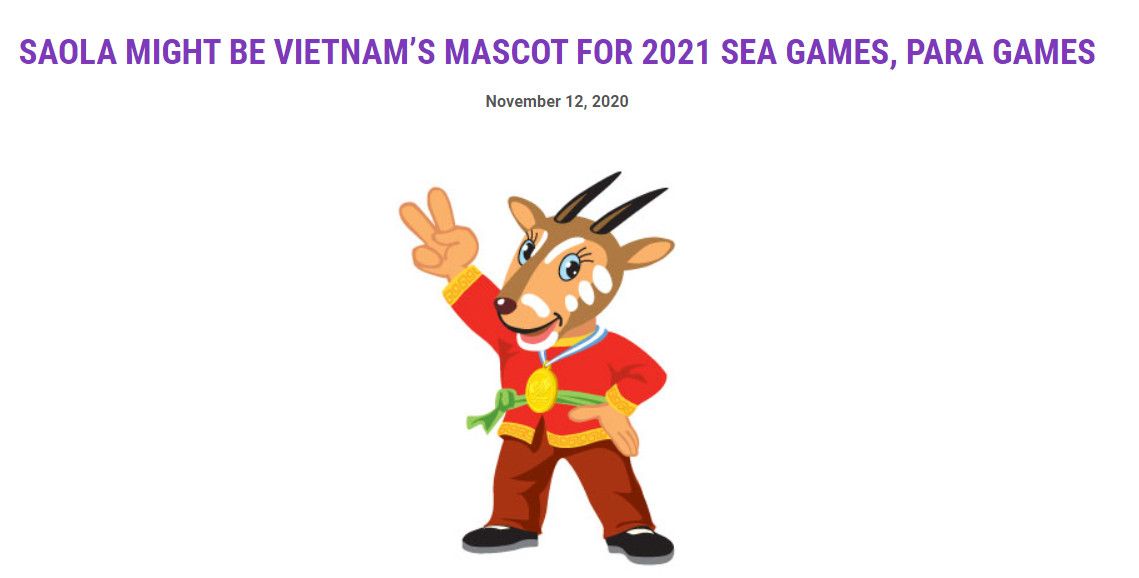 Le Thi Hoang Yen, deputy director of the Vietnam Sports Administration, said Tuesday the proposal has been submitted to the organizing committees.
A final decision will be made by the Communist Party's central propaganda department.
In August last year a contest was launched to name the mascot and create a slogan and song for the events, and received a total of 557 entries.
The saola design, created by Hanoi artist Ngo Xuan Khoi, was declared the winner for meeting all the criteria laid out by the organizers.
The saola is a bovine endemic to the Truong Son mountain range in the central region and listed as endangered.
Vietnam also plans to use the design of a V-shaped hand as the official logo for the 31st SEA Games.
Organizers said the fingers symbolize strength and flexibility of athletes. The logo also conveys the message of the extraordinary will, the desire to conquer and the resilience in sports.
The image can also be interpreted as a flying dove, a symbol of peace, while the letter V stands for both victory and "Vietnam."
It will be the second time that Vietnam is hosting the SEA Games and Para Games after first doing so in 2003.
The 31st SEA Games is scheduled to be held from November 21 to December 2, 2021, and the Para Games from December 14 to 21.